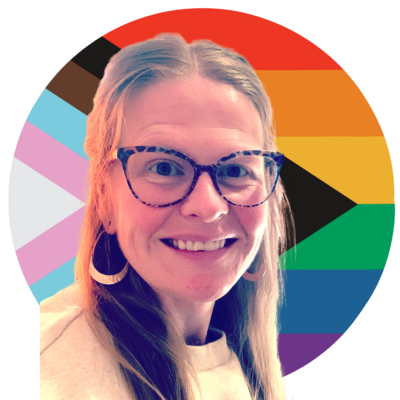 Aubrey Thonvold
Executive Director
Aubrey Thonvold (she/her) is a lifelong Lutheran who is committed to work centered in justice and equity for LGBTQIA+ people and their families within religious and faith communities. With a master's degree in Transforming Spirituality from The School of Theology and Ministry at Seattle University, she strives to bring people in and invite all to the table. She leads this work at ReconcilingWorks with a sense of call to this holy ministry. Aubrey has worked on marriage campaigns in Washington, Hawaii, and Oregon, organizing outreach, education, and advocacy and encouraging faith communities to support the freedom to marry for LGBTQIA+ couples. Aubrey and her spouse Heather both have a call to ministry, a love of adventures, and enjoy time with family and friends.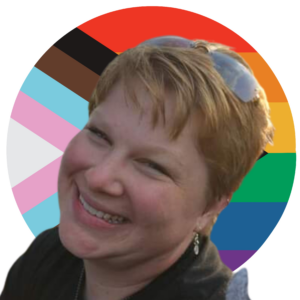 Joy Strunk
Administrative Assistant
Joy Strunk (she/her) after graduating from the College of Saint Benedict with her bachelor's degree in Elementary Education: Communication moved out to eastern Washington State. It was there that she encountered her first Reconciling in Christ congregation at a local Pride event. Their warm, authentic welcome helped Joy reconnect with a faith community she thought was lost to her. With this invitation, Joy seeks to serve her LGBTQIA+ community by advocating for fully inclusive faith communities. Currently, Joy is completing her master's degree in Counseling and Psychological Services at Saint Mary's University in Minnesota where she lives with her wife. When not studying, Joy enjoys reading mystery novels, being outdoors, playing hockey, and exploring new places.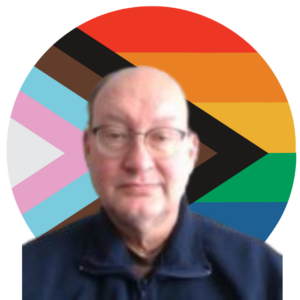 David Rask Behling
Program Coordinator
David Rask Behling (he/him, they/them) is a Deacon in the Evangelical Lutheran Church in America, who serves as the Justice Advocate for the NW Synod of Wisconsin and Campus Ministry Director for Journey House at UW-River Falls. His background is eclectic, and at different times he has been a homemaker, a teacher, a journalist, and a technical writer for a mobile phone provider. For over 20 years, he settled into higher education, and he served as a faculty member and administrator at Waldorf College, in Forest City, Iowa. David was an English major as an undergraduate, and has graduate degrees in Biblical Studies, Technical Communication, and Creative Writing [MFA]. He grew up mostly in Tucson, Arizona, but moved around a lot as a child as an adult, including time living in Japan and Germany. He currently lives in Chippewa Falls, Wisconsin. His interests include reading fantasy and Science Fiction, cooking, Legos, and binge-watching movies and shows on Netflix with his partner, who is a pastor at a church in Chippewa Falls.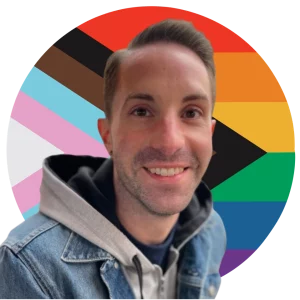 David Horton
Word and Service Intern
David Horton (he/him), musician, composer, and liturgist, is a native of Southern California. He earned his B.M. in Composition and Keyboard Studies at Pacific Lutheran University and an M.M. in Composition from the University of Oregon. David is working towards his Masters of Divinity at Luther Theological Seminary in Saint Paul, Minnesota. He is a candidate for Word and Service through the ELCA. He serves as Minister of Music and Worship at Trinity Lutheran Church & Schools in Lynnwood, Washington, where he is committed to designing inclusive, dynamic, and multi-sensory worship. David lives in Seattle with his partner Brett where they enjoy the outdoors, CrossFit, and traveling whenever possible.