2021 - 2023 Ambassador's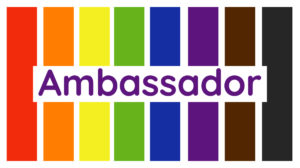 ReconcilingWorks Ambassador's work in partnership with the national office staff in supporting faith communities in their Reconciling in Christ (RIC) journey. The RIC journey is grounded on building relationships in community. An ambassador helps create relationships within the network of the RIC program, supporting faith communities to engage in the RIC journey and the resources available to them. If you or your faith community would like to get in touch with a ReconcilingWorks Ambassador for support in your RIC journey, please email Ambassador@ReconcilingWorks.org
Mary Ann Nelson (she/her/hers)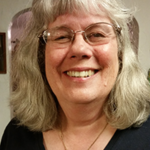 Mary Ann (she/her) is a recently retired early childhood educator and a life-long Lutheran. She lives in southwestern Washington in Wahkiakum county where there isn't a stop light in the whole county. She has been involved with ReconcilingWorks since when the Portland Metro Chapter formed. Mary Ann is active in Lower Columbia PFLAG and is a board member of the Southwestern Washington Synodical Women of the ELCA. She lives in Cathlamet, Washington with her husband Rick, and they attend Stella Lutheran Chapel in Longview, Washington. Her son and son-in-law were recently married and live in Seattle Washington. Her younger son lives in Oakland California. Mary Ann looks forward to sharing the RIC program in the Southwestern Washington Synod.
Cassi Smith(she/her/hers)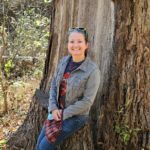 Cassi (she/her) discovered Reconciling Works looking for a welcoming congregation years ago and has found wonderful communities of welcome since.  Originally from Ohio, Cassi shares that now home is wherever she happens to be - currently Austin, Texas. There,  Cassi teaches Adult Education classes and lives with her partner, cat, and dog. She graduated from The Methodist Theological School in Ohio in 2010 and enjoys running and reading about theology, politics, and history.
Elaine Watskey (she/her/hers)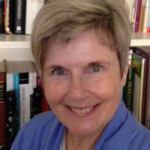 Elaine (she/her), having served as a parish pastor in Arizona and then as Assistant to the Bishop for Candidacy in the Grand Canyon Synod, she became even more aware of the injustice in our world and in the Church when it came to truly accepting and welcoming our LGBTQIA+ siblings. As a retired pastor, Elaine began serving as ReconcilingWorks Regional Coordinator for Region 2 in 2014. Now, Elaine is living in Iowa City, Iowa and will continue Christ's ministry of love and inclusion for ALL as a ReconcilingWorks Ambassador serving faith communities through the  Reconciling in Christ (RIC) Journey.
David Rask Behling (he/him/his, they/them/theirs)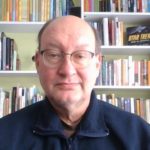 David Rask Behling (he/him, they/them) is a Deacon in the Evangelical Lutheran Church in America, who serves as the Justice Advocate for the NW Synod of Wisconsin and Campus Ministry Director for Journey House at UW-River Falls. His background is eclectic, and at different times he has been a homemaker, a teacher, a journalist, and a technical writer for a mobile phone provider. For over 20 years, he settled into higher education, and he served as a faculty member and administrator at Waldorf College, in Forest City, Iowa. David was an English major as an undergraduate, and has graduate degrees in Biblical Studies, Technical Communication, and Creative Writing [MFA]. He grew up mostly in Tucson, Arizona, but moved around a lot as a child as an adult, including time living in Japan and Germany. He currently lives in Chippewa Falls, Wisconsin. His interests include reading fantasy and Science Fiction, cooking, Legos, and binge-watching movies and shows on Netflix with his partner, who is a pastor at a church in Chippewa Falls.
Become a National Volunteer
Ambassador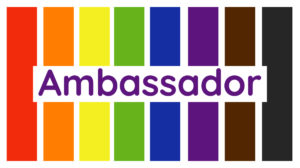 ReconcilingWorks Ambassadors work in partnership with the national office staff in supporting faith communities in their Reconciling in Christ (RIC) journey. The RIC journey is grounded on building relationships in community. An ambassador helps create relationships within the network of the program, supporting faith communities to engage in the RIC journey and the resources available to them.
Co-Facilitator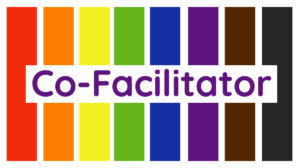 ReconcilingWorks Co-Facilitator work in partnership with the national office staff in facilitating trainings, raising awareness and support of ReconcilingWorks and the Reconciling in Christ (RIC) program. Co-facilitator's create opportunities for engagement in the holy ministry of welcome, inclusion, and celebration of people of all sexual orientations, gender identities, and gender expressions, striving to deepen and expand the RIC program.
Need more information?
If you are interested in becoming a National Volunteer in the future, please connect with the ReconcilingWorks staff at Info@ReconcilingWorks.org to begin the application.