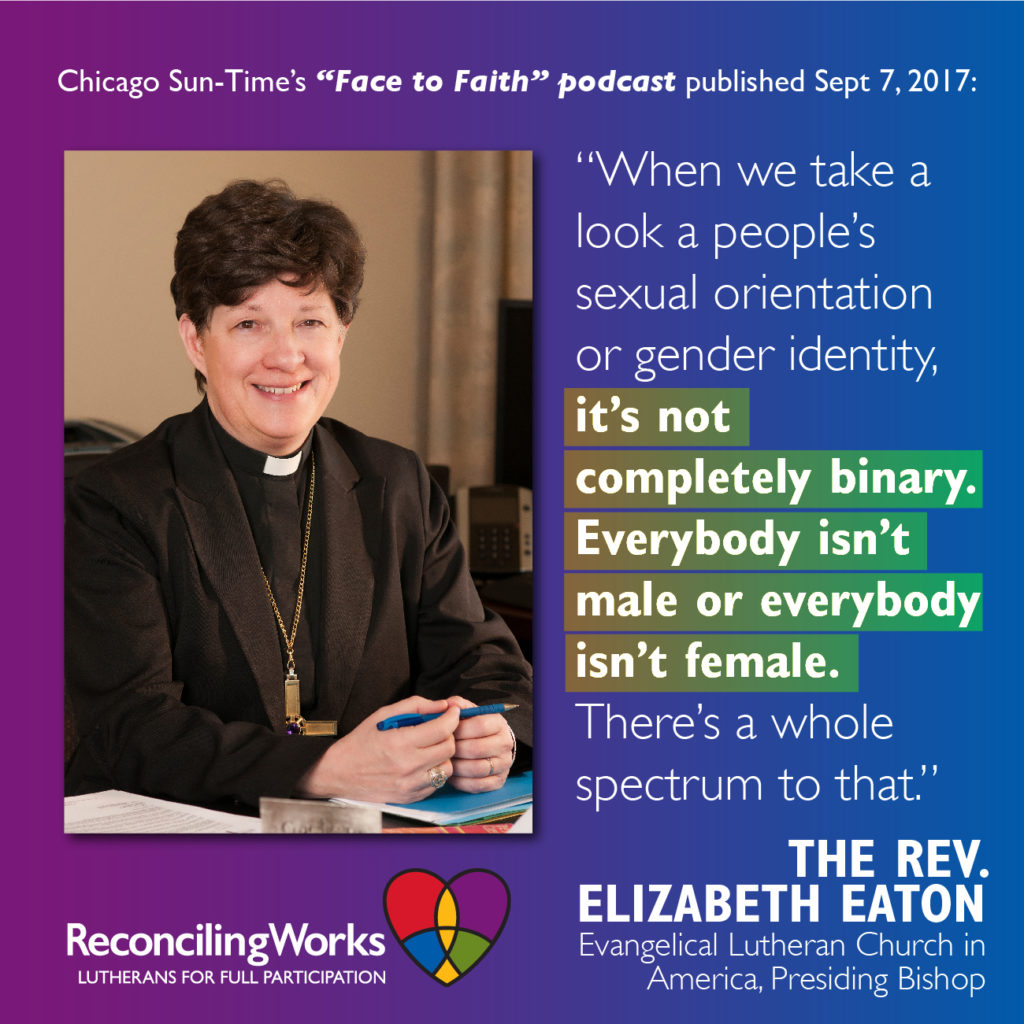 ReconcilingWorks applauds Rev. Elizabeth Eaton, the Presiding Bishop of the Evangelical Lutheran Church in America, and her firm statement in support of transgender people in the latest episode of the Chicago Sun-Time's "Face to Faith" podcast.
"Our church has done work for years thinking about this. And we have come to the understanding that God's creation is diverse and that the diversity of God's creation is actually a gift," Bishop Eaton said. "When we take a look a people's sexual orientation or gender identity, it's not completely binary. Everybody isn't male or everybody isn't female. There's a whole spectrum to that. I think that's something that's new for a lot of our people to think about, but it's the truth…we're very clear that everyone bears the image of God and everyone is valuable in God's eyes."
The podcast, with host Robert Herguth, explores the role religion plays in the lives of entertainers, politicians and others in the public eye. In the 42 minute interview, Eaton covers faith and doubt, church's tax exempt statuses, heaven and hell, baseball, and the recent transgender military ban.
"The power that comes when someone in Bishop Eaton's position sees, names, and cares for LGBTQ people and their families is life changing and life-saving! AMEN for her words," ReconcilingWorks Executive Director, Aubrey Thonvold said. "May they land in the heart of those who need healing and invite others to move into a new awareness of compassion for those in the LGBTQ community."
Listen to the full interview here. [Quote about LGBTQ at 8:30-10:43 minute mark]