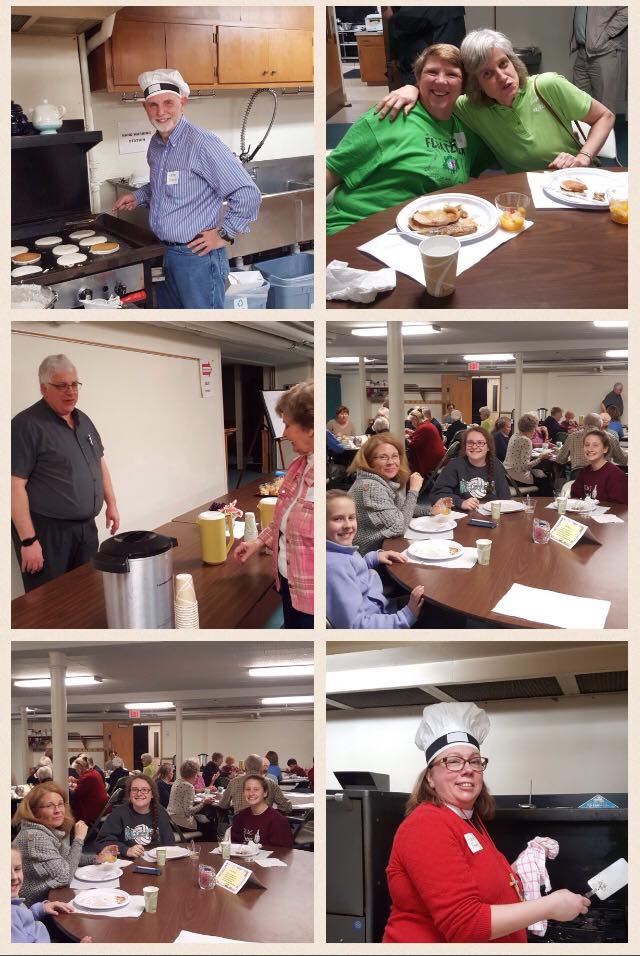 Help ReconcilingWorks welcome the newest Reconciling in Christ (RIC) community: First Lutheran Church (Galesburg, IL).
Their welcome statement reads:
"As a community of the children of God, First Lutheran Church is called to serve and share the Good News of God's Grace for all people. Throughout Scripture, Jesus exemplified this Grace by being radically, infinitely welcoming to cultural and religious outsiders, offering them dignity, compassion, and inclusion. Modeling the example of Jesus, the community of First Lutheran welcomes all to worship, receive the sacraments, and share in fellowship and service.
We welcome new visitors and long-time friends; the young, the old, and everyone in between…
We welcome people regardless of religious or faith background; believers, questioners, and seekers…
We welcome people of every race, culture, and ethnicity…
We welcome people of all genders, gender identities and sexual orientations (LGBTQ+), along with their family and friends …
We welcome people regardless of family status; single, married, divorced, separated, and partnered…
We welcome people of every socioeconomic and educational level and all political affiliations…
We welcome people with differing physical, mental, and emotional abilities and challenges…
We welcome people with fears, phobias, criminal backgrounds, addictions, broken hearts, or regrets and all who seek renewal through the love and mercy of Jesus Christ.
The members of First Lutheran believe that we are called to strive for love, reconciliation, and wholeness in a world of anger, alienation, and brokenness. We treasure our similarities and celebrate our God-given differences in the heart-felt belief that diversity enriches and challenges the ministry and life we share in Christ. You are loved and welcome here!
'There is neither Jew nor Greek, there is neither slave nor free,
there is neither male nor female; for you are all one in Christ Jesus.' (Galatians 3:28)"
Learn more about First Lutheran Church at: http://galesburgfirstlutheran.org/.