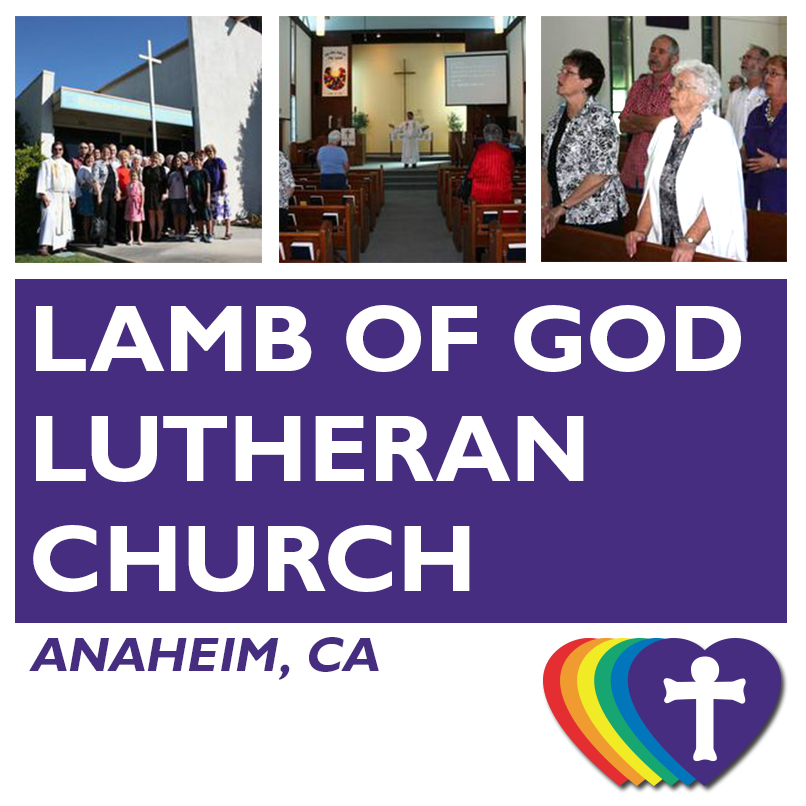 ReconcilingWorks is proud to announce our newest Reconciling in Christ congregation Lamb of God Lutheran Church in Anaheim, California!
"Here in the heart of Anaheim we seek to reveal the heart of Christ – a heart beating with grace and love for everyone. We are not a large church or a rich church but we are a determined church – determined to touch and bless the lives of those around us with thegoodness of God. Echoing the words of Jesus in John's gospel, we invite you to 'come and see' who we are and what we do. You are welcome here! We are very excited to have been received as a Reconciling in Christ Community in the ELCA. We are looking forward to the journey and challenge of becoming a more deeply and radically welcoming community. Perhaps you may discover that you want to share that journey with us. Come and help us to become even richer in grace and love for all."
Join Lamb of God for worship Sundays at 9:00am for the English service and 11:00am for the Korean service at 621 S. Sunkist St. Anaheim, CA 92806. Visit them online athttp://www.lambofgodanaheim.com/
---
Will you consider helping us support more congregations along their welcoming journey? Your support helps us continue to provide networks, educational resources and training to LGBT Lutherans, allies and almost 600 congregations and ministry settings (and rapidly counting) that publicly declare their welcome and affirmation of LGBT people. We can't do it without you. Please donate or become a ReconcilingWorks member today!