Speakers
Miguel de la Torre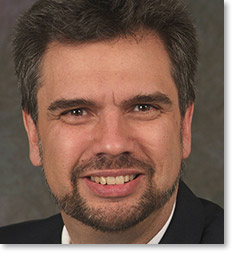 Born in Cuba months before the Castro Revolution, Miguel A. De La Torre and his family came to the United States as refugees when he was six months old. For a while the U.S. government considered him an "illegal immigrant." In his early twenties he became a "born-again" Christian and joined University Baptist Church in Coral Gables, Florida. De La Torre attended Southern Baptist Theological Seminary in order to obtain a Masters in Divinity. During his seminary training he served as pastor to a rural congregation, Goshen Baptist Church in Glen Dean, Kentucky.
De La Torre continued his theological training and obtained a doctorate from Temple University in social ethics. The focus of his academic pursuit has been ethics within contemporary U.S. thought, specifically how religion affects race, class, and gender oppression. He specializes in applying a social scientific approach to Latino/a religiosity within this country, Liberation theologies in the Caribbean and Latin America, and postmodern / postcolonial social theory.
Since obtaining his doctorate in 1999, Dr. De La Torre has authored numerous articles and books, including the award-winning Reading the Bible from the Margins, (Orbis, 2002); Santería: The Beliefs and Rituals of a Growing Religion in America (Wm. B. Eerdmans, 2004); and Doing Christian Ethics from the Margins, (Orbis, 2004). Within the academy he has served as a director to the Society of Christian Ethics and the American Academy of Religion. Additionally, he has been co-chair of the Ethics Section at the American Academy of Religion.
Dr. De La Torre has been an expert commentator concerning ethical issues (mainly Hispanic religiosity, LGBT civil rights, and immigration rights) on several local, national, and international media outlets. A scholar-activist, Dr. De La Torre has written numerous articles in popular media. He writes monthly columns for Ethics Daily and Associated Baptist Press News that continuously creates controversies for his unique approach of religiously analyzing social issues from the perspective of the dispossessed and disenfranchised.
Mary Lowe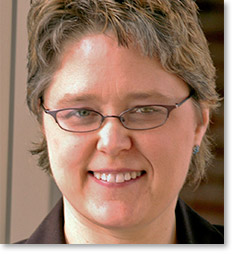 Born and raised in Alaska, Mary Elise Lowe is Assistant Professor of Religion at Augsburg College, where she is a member of the Honors Program faculty and teaches courses in contemporary theology, Christian vocation, theology and sexuality, and religion research methods. As a teacher, Mary is passionate about helping people better understand and articulate their beliefs and lived experiences and bring them into conversation with other perspectives in an increasingly multicultural world. She empowers LGBTQ Christians to claim their voice and rich contributions to the church and bring their unique questions about what it means to be human, what it means to be church, how we use the Bible, and how our theology impacts other people, both positively and negatively.
Mary's research focuses on contemporary theology, particularly theological anthropology, with special attention to new understandings of the human person, the doctrine of sin, and human sexuality. She works with chaplaincy students in developing their theologies of ministry, and speaks on topics ranging from Martin Luther to feminist views of God, theologies of accompaniment, theology and hymns, and LGBT theologies. Her recent publications include "Sin from a Queer, Lutheran Perspective," in the forthcoming book Transformative Lutheran Theologies: Feminist, Womanist, and Mujerista Perspectives (Fortress Press) and "Gay, Lesbian, and Queer Theologies: Origins, Contributions, and Challenges," in dialog: a Journal of Theology. She has also written articles and book reviews for Till and Keep, Word and World, The Lutheran, and Trinity Journal of Church and Theology (forthcoming). Mary holds a Ph.D. from the Graduate Theological Union in systematic theology, a M.Div. from Luther Seminary, and a B.A. from Pacific Lutheran University.
Bible Study
Jeremy Posadas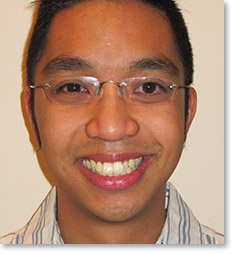 Jeremy Posadas is a doctoral student in the Graduate Division of Religion at Emory University, Atlanta, GA, having trained previously at Union Theological Seminary NYC and the University of Chicago. He researches how power shapes identity in congregational practices such as worship and religious education. In addition, he studies the work of Michel Foucault, especially in relation to "political spirituality" and critical understandings of race, sex, and disability.
Discerning that he is not called to live out the celibacy imposed by the former policies of the ELCA, Jeremy instead joined Goodsoil's efforts to eliminate those policies. He has taken the minutes for nearly every meeting of the Goodsoil Legislative Team for the past four years and served as one of the Team's main drafters. He has helped train hundreds of ELCA members for full-inclusion action and advocacy throughout the church.
During the 2006–2008 biennium, he served on LC/NA's Board of Directors as Secretary. Now that the ELCA has eliminated the prohibition against same-gender-partnering ministers, he is pursuing ordination and hopes for the chance to live out both his vocations, to academic and congregational ministry.
Entertainment
Rachel Kurtz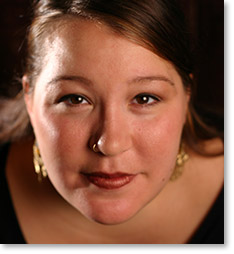 Rachel Kurtz is a fulltime singer/songwriter originally from Cokato, MN. She travels the country singing about faith, life, love and the freedom we have in Jesus. Rachel shares personal testimonies of tragedy and triumph with a vulnerability that captivates her audience. She has a strong desire to make a difference in the world through her music and a passion for global justice. Rachel sings in a variety of venues, from coffee shops to colleges, pubs to house parties, youth weekends to churches. Rachel has also sung in both ELCA and LCMS national gatherings, synod events and has had the pleasure of singing in India and West Africa. Her distinctive voice infuses her organic instrumentation to wash over and through the listener. Her subtle blend of style reveals folk pop sensibilities with a healthy dose of soul. Audiences across the country resonate with Rachel's music. It gets inside of people, calls them friend, and lets them know they are not alone.
Raised in rural Minnesota, Rachel has deep roots in family, tradition, and faith. She draws from those roots as well as her varied experiences in global travel when she writes and performs her music, infusing a humble awareness in all she does. Rachel and her husband, Michael May Jr, are the proud parents of Michael Henry May III and Lucienne Porter May, and live in Minneapolis, Minnesota. They enjoy spending their time together both at home and on the road. A family that plays together, stays together. Michael currently works at Minnesota Teen Challenge. He has been playing guitar for more than 30 years and is an instructor at "The Podium" in Minneapolis. Michael will as accompany Rachel on guitar.
Come to the Table
Come to the Table by William Randall Beard, celebrates St. Paul-Reformation Lutheran Church's remarkable history of outreach and hospitality. It sets the issue of inclusion of GLBT in the broader context of the churches history of diversity, from being one of the first Lutheran churches in the country to integrate (in 1953) to being the first and to date only congregationally-based outreach ministry to GLBT persons. Click here to watch a trailer for Come to the Table.
Chaplains
Jay Wiesner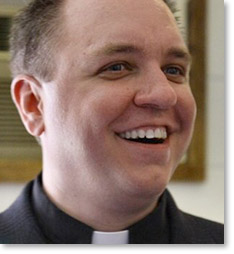 A Minnesota native, Jay grew up in New Ulm. He graduated from Concordia College, Moorhead with a BA in Religion. He entered Wartburg Theological Seminary in Dubuque, Iowa in 1995. While in seminary, Jay came out to his seminary and took a leave of absence. After a couple of years working in churches around the Minneapolis area, Jay returned to Wartburg and became rostered with Extraordinary Lutheran Ministries. He completed his M.Div in 2002.
Following seminary graduation, Jay was called and extraordinarily ordained by Bethany Lutheran Church in Minneapolis and served the congregation for six years. While at Bethany, Jay co-founded The Naming Project, a faith-based program for LGBTQA youth to integrate sexuality and spirituality in a healthy manner. The Naming Project operates a summer camp for youth, which is in its 7th year. Jay also travels the country speaking to youth, pastors, youth leaders, and others about ministry with LGBTQ youth.
Jay is currently serving as pastor of University Lutheran Church of the Incarnation in Philadelphia and is the Central Conference Dean of the Southeastern Pennsylvania Synod of the ELCA. His story as a gay pastor is featured in the book Hate Is the Sin by John S. Munday. He is also featured in the award winning film Camp Out, which documents the first camp by The Naming Project. Jay enjoys finding ways to point out God's mysterious and powerful activity in everyday lives.
Lura Groen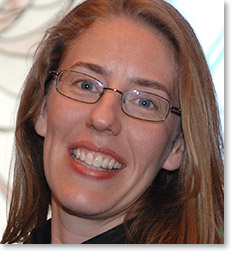 Lura N. Groen is a pastor with a love for preaching the Good News of God's inclusive love, and a resulting passion for social justice. She is a native if Cumberland MD, and a member of the Extraordinary Lutheran Ministries Roster. Currently, Lura is the pastor of Grace Evangelical Lutheran Church in Houston TX.
Lura attended St. John's College in Annapolis, MD, studying the Great Books Program. Prior to seminary, Lura was a two-year member of Lutheran Volunteer Corps, serving as a case manager to homeless people in Baltimore MD and Washington DC. Lura continued her social service work as an employment coach before attending seminary at The Lutheran Theological Seminary at Philadelphia.
Lura finds God by embracing community life. While attending LTSP, Lura formed and led an LGBTQ support group on campus, served on Community Council, participated in the Inter-Racial Dialogue Group, was a Member of the School of the Americas Planning Committee, (to educate the seminary about our country's foreign policy towards Latin America, and attend the protest in Ft. Benning Georgia), and published numerous reflections in the student newspaper. During the 2004–2005 Academic year, she served as Student Body President, presiding over the merger of two student bodies into one. Her awards included the Winters Scholarship for academic excellence and potential for ministry, the Traci L. Maul Award for leadership potential for ministry, active contribution to seminary life, and academic strength. Atonement-Asbury Park Preaching Award, and the Deans List.
Matt James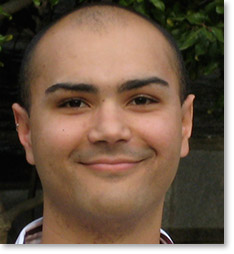 Matt James is an approved candidate for ordained ministry with Extraordinary Lutheran Ministries. Matt received his BA from the University of Northern Colorado and an MA in Media Studies from Pennsylvania State University, where he was very active in the Lutheran Student Community. In May, Matt will graduate from The Lutheran Theological Seminary at Philadelphia with his Masters of Divinity.
Originally from Colorado, Matt ventured away from home after his undergraduate work and served for a year with the Lutheran Volunteer Corps in Washington, D.C. It was there that Matt began to claim his identity as a Lutheran.
While in graduate school, Matt began to sense a call to ministry that combined his passions of his faith, education, and social justice into one vocation. Matt chose to begin candidacy with ELM rather than negotiate the ELCA's then-present policies for openly LGBT rostered leaders.
Matt met his partner, John Weit, while they were both students in seminary. John has recently begun a new call as Director of Music at Trinity Lutheran Church in Worcester, MA. Together, they share a love for liturgy and look forward to building their lives together after their wedding in May.