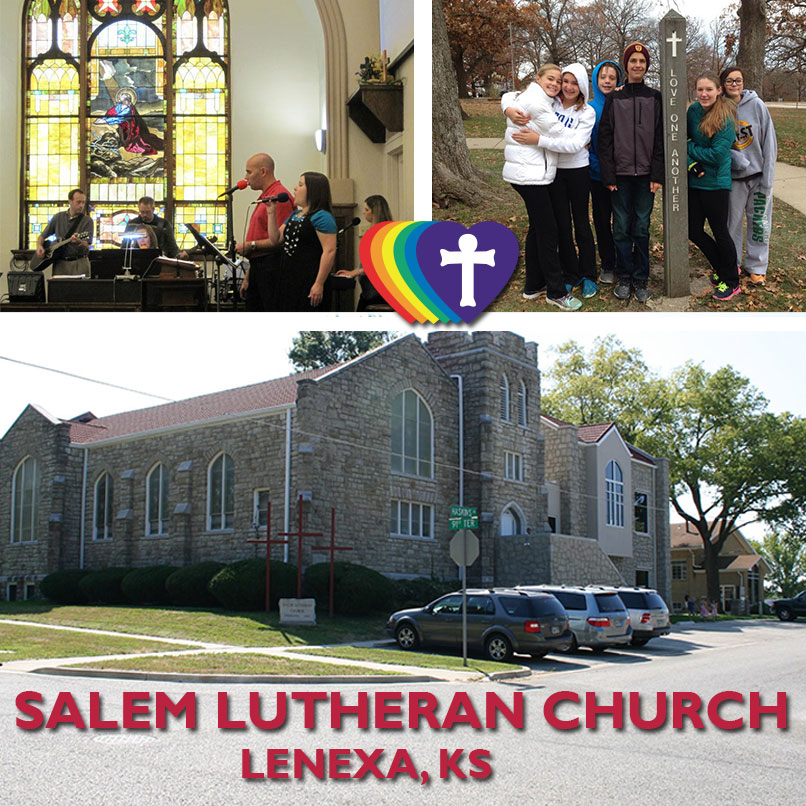 ReconcilingWorks is proud to announce our newest Reconciling in Christ congregation Salem Lutheran Church in Lenexa, Kansas. They are the 3rd RIC congregation in Kansas.
"We, the members of Salem Lutheran Church, affirm the belief that we are all created in God's image and are called to love one another as God loves us. We are a community that welcomes people of all ages, cultures, economic statuses, ethnic backgrounds, family blends, gender identities, physical and mental abilities, races, and sexual orientations. We seek to provide a safe and caring community where all people can grow in their faith. We encourage you to join us as we develop relationships with each other and discover the depth of God's love for us all."
---
Will you consider helping us support more congregations along their welcoming journey? Your support helps us continue to provide networks, educational resources and training to LGBT Lutherans, allies and almost 600 congregations and ministry settings (and rapidly counting) that publicly declare their welcome and affirmation of LGBT people. We can't do it without you. Please donate or become a ReconcilingWorks member today!