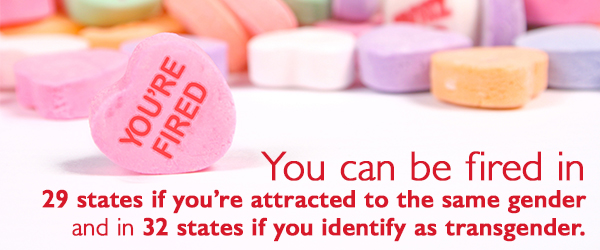 "Happy Valentine's Day. You're FIRED!"
That is still the lived reality for lesbian, gay and bisexual people in 29 states and for transgender people in 32 states.
Take a look at this map for state by state statistics:
These numbers remind us that ReconcilingWorks' ministry is far from over as less than 5% of ELCA and ELCIC congregations have adopted a statement publicly welcoming people of all sexual orientations and gender identities.
These Reconciling in Christ communities play an important role providing safe spaces for LGBT people to be themselves in their congregation, their workplace, and their community.
---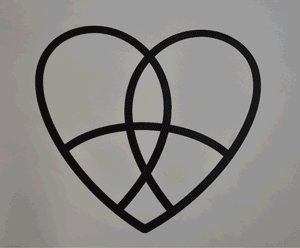 Saint Valentine's Day is a great time to give. According to legend, St. Valentine was imprisoned for providing the ministry of marriage for Christians being persecuted by Rome.
To say thank you, we are giving magnetic ReconcilingWorks lapel pins to the first 25 supporters pledging $25 a month.