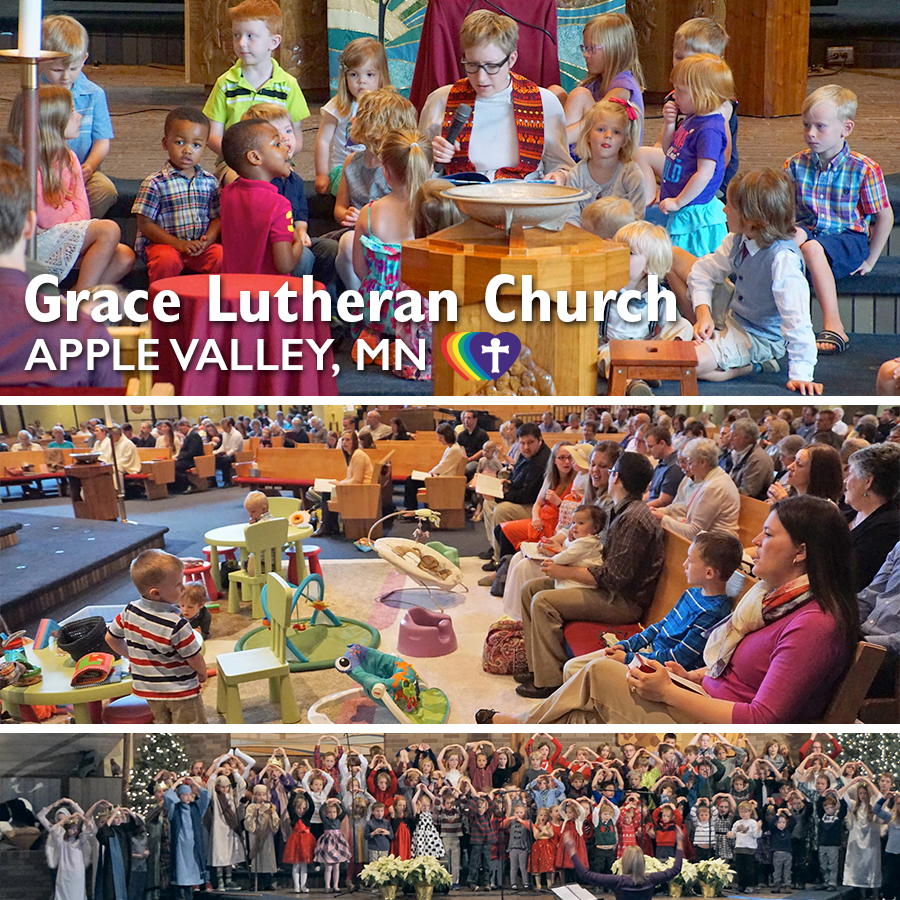 Help ReconcilingWorks welcome the newest Reconciling in Christ (RIC) community: Grace Lutheran Church in Apple Valley, MN.
Their welcome statement reads:
"We at Grace Lutheran Church are committed to being an affirming, loving and welcoming community of faith for all people. We believe the gospel is God's gift to be shared unconditionally regardless of age, ethnicity, race, national origin, family configuration or relationship status, physical or mental ability, socio-economic status, sexual orientation, gender identity or expression. Although our world can often be an unloving and alienating place, we rejoice in the diversity that has nurtured, enriched and challenged the life and ministry we share. All are welcome to participate fully in the community of Grace Lutheran Church. Following the example of Christ, this congregation welcomes you exactly as you are."
Grace Lutheran Church also had a meaningful experience Sunday June 12, the morning of the Pulse Nightclub Shooting in Orlando, Florida when a long-time member of Grace, found the courage to come out as transgender during Rev. Roske-Metcalfe's sermon. Watch an excerpt from the sermon below.
Learn more about Grace Lutheran Church at http://graceofav.org/ and on facebook: https://www.facebook.com/GraceLutheranAV.